Product Description
.
"Ori" ATC2017(RosyWhite/Green eyes)
.
– ATC 2017 series are limited face up(make up) and only one each.
– Delivery : 1~2 days after payment.
.
How to connect a head to a body >>
http://www.leledoll.com/archives/2575
.
* Wig, fox knitting clothes set, and shoes are charged option.
* Fox knitting clothes set is included with a fox knitting hat, and a fox knitting clothes.
.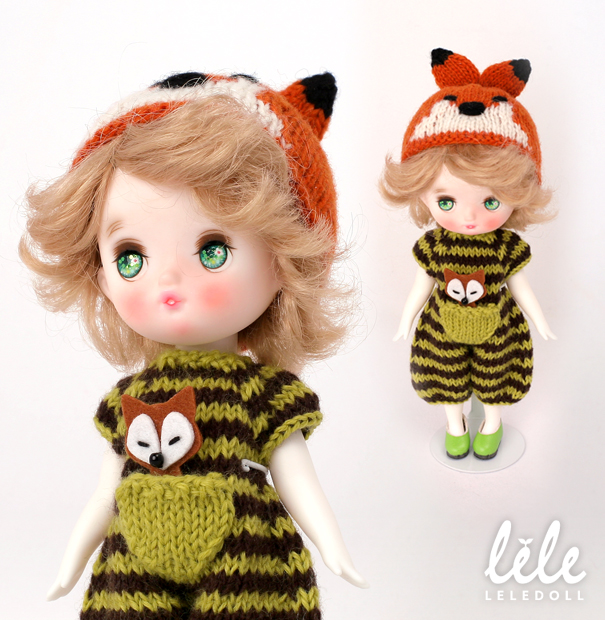 .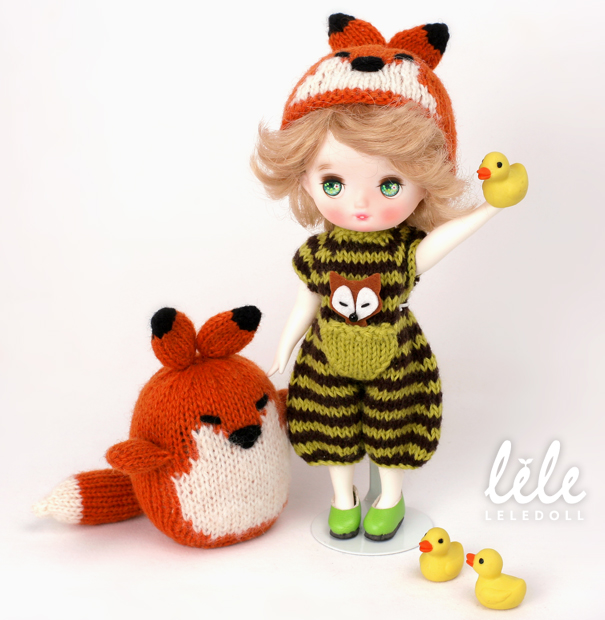 .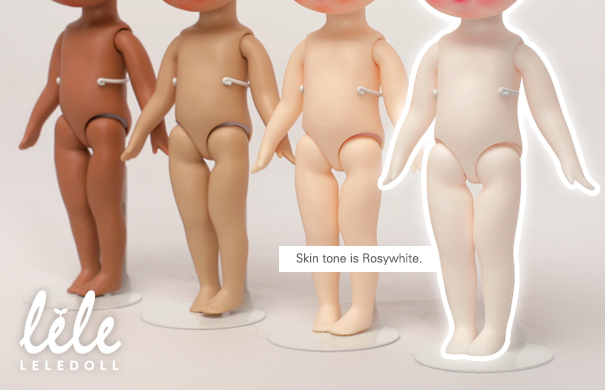 .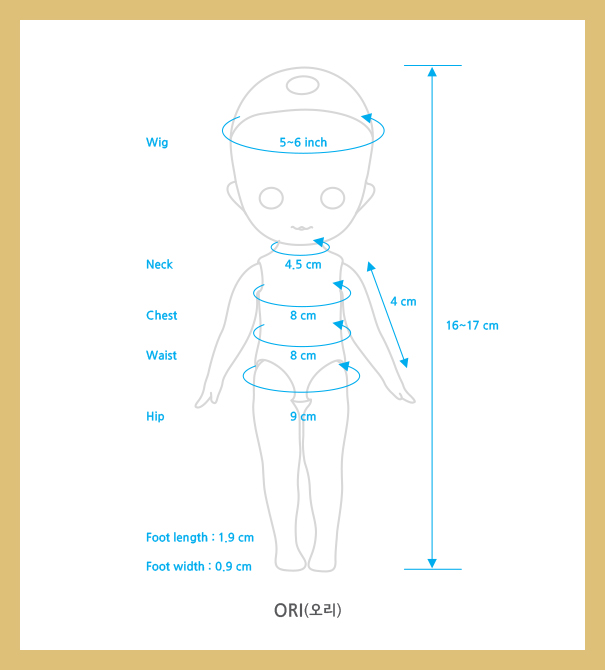 .
Included with:
– Complete doll(stringed) – Rosywhite skin
– Limited face up(make up) – Purple flower garden and open mouth
– Doll stand
– Certificate of authenticity
– Doll box
* Wig(Cupid curl – honey blonde) / Clothes(Fox knitting clothes set) / Shoes(green) are charged option.
. 
Features :
– "ORI" is 16~17cm tall and it is pretty compatible with 16cm pocket size doll.
    However "ORI" has more slim body line.
– It is a simple BJD. (Ball-Jointed Doll)
– "ORI" has painted eyes so you can paint it open or closed or in various style.
– You can put head accessories on their head because there is a magnet.
– 5-6 inch wig is good. (Generally actual wig size is a little different even if it is the same size.)
– Middie Blythe shoes is pretty compatible.
. 
Doll Designer & Sculptor :
Lee, JaeYeon (http://leejaeyeon.com)
.
Notice :
– This is only one doll and it is impossible to cancel or change order after comfirming a payment.
– If shipping problem happens, please contact to leledollshop@gmail.com for a customer service.
– Any problem must be reported within 3 days since the package is arrived.
– A customed doll(face up, sanding or any kinds of change of doll)by customer can not be returned.
– A color on webpage could be different from a real color depending on a monitor or PC setting.
.
Shipping :
– All international shipments are shipped EMS service only.
– Please remember that we do not have any resoponsibility on any accident from condition of delivery handling and the tariff. .
.
.
.