Product Description
.
* This is a Bisque Merong Sheep pre-order.
The shape of eyes, color of eyes/nose/socks/shoes can be customized.
Please email me any requests or inquiries.
leledollshop@gmail.com
For more information, I will notify you by e-mail after completing your order.
.
* Included with
– Bisque Merong Sheep Doll (about 13.5cm)
– Sheep Clothes
– Little goods (bisque)
– Certificate of authenticity
.
.
.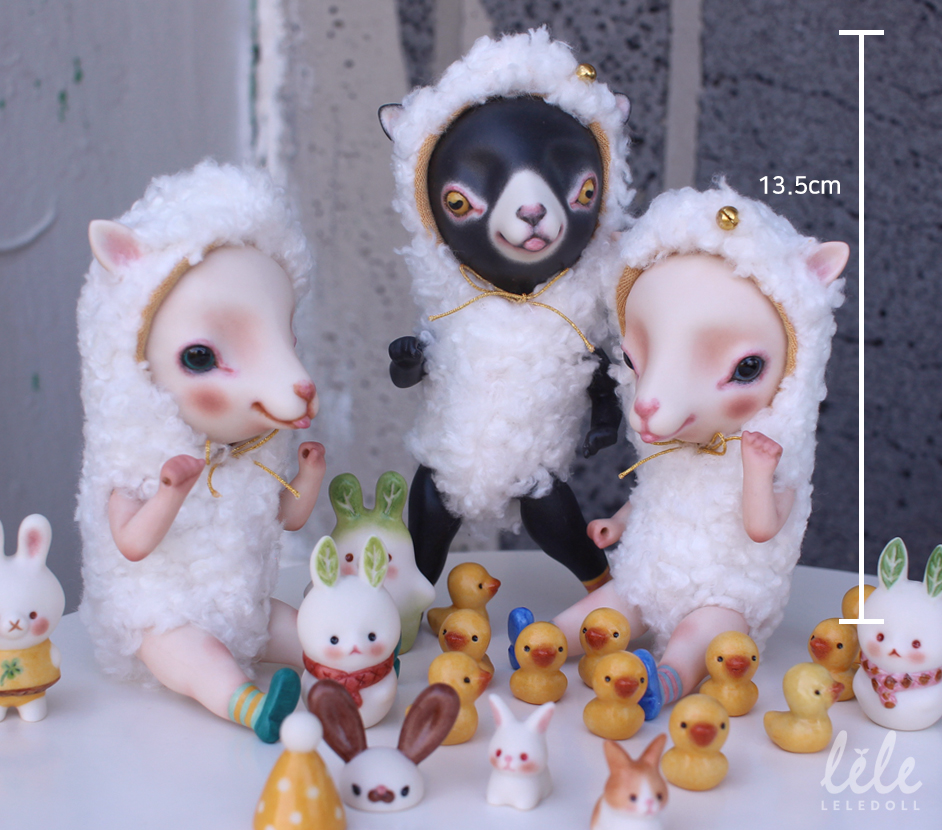 .
.
.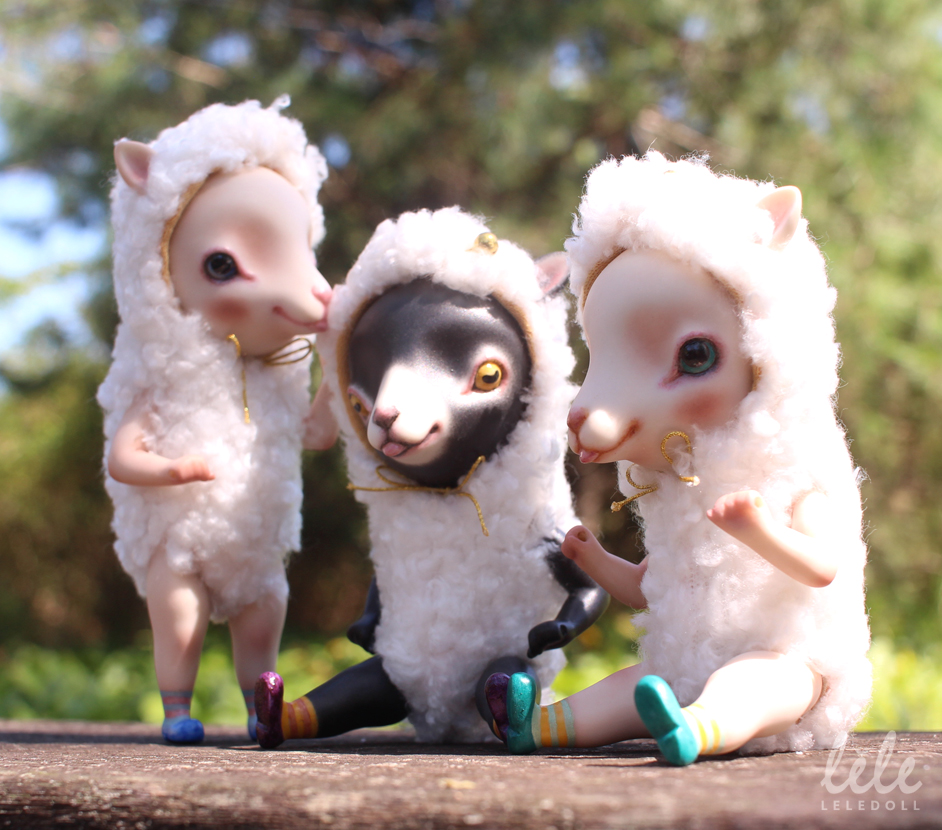 .
.
.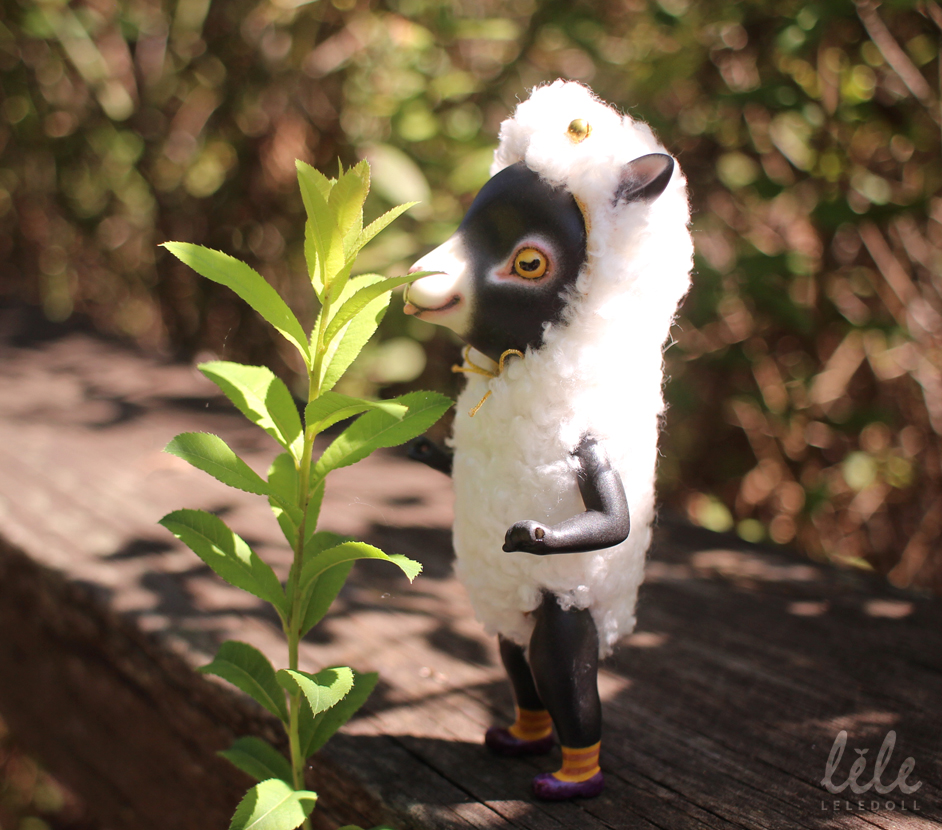 .
.
.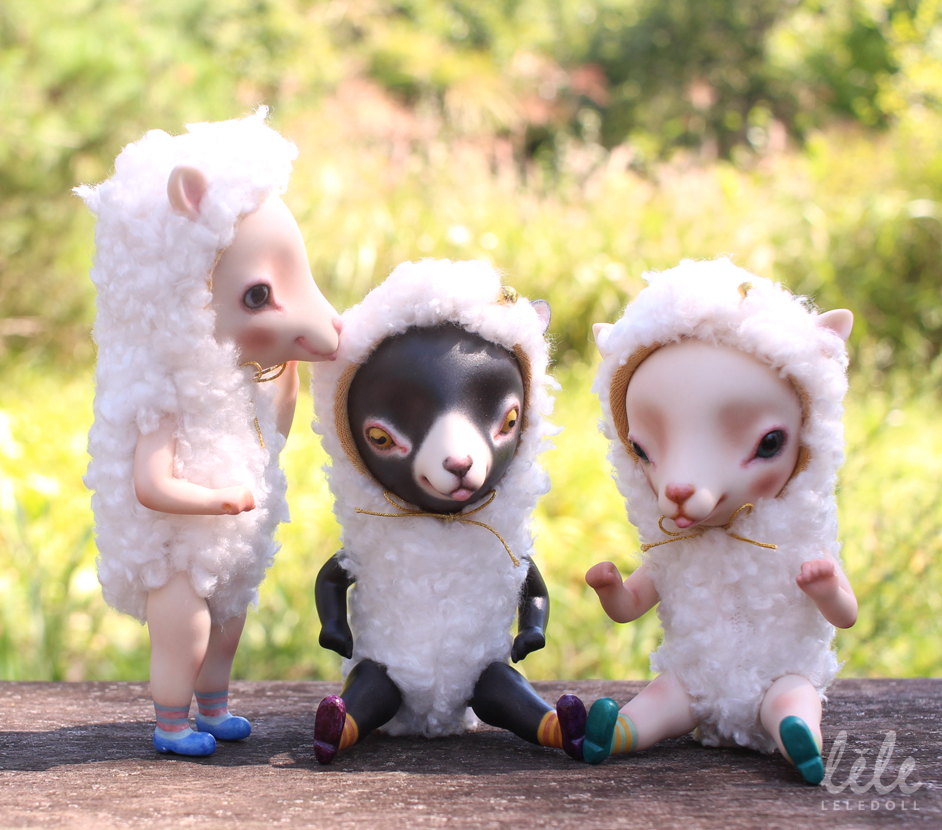 .
.
.
* Bisque doll Notice
– It is all handmade bisque(porcelain) doll.
– Sizes, paintings, and other things could be slightly different because of all handmade works.
– It should be fired in a kiln several times so it takes a long time in making.
– It is not easily broken but please be careful because it is porcelain material.
– All you have to do is don't drop and sometimes wipe it gently.
– Bisque doll can be with you for generations because it never changed or changed very little.
.
Doll Designer & Sculptor & Maker :
Lee, JaeYeon
.
Common Notice :
– All product is handwork and it could be slightly different.
– If shipping problem happens, please contact to leledollshop@gmail.com for a customer service.
– Any problem must be reported within 3 days since the package is arrived.
– A customed doll(face up, sanding or any kinds of change of doll)by customer can not be returned.
– A color on webpage could be different from a real color depending on a monitor or PC setting.
.
Shipping :
– All international shipments are shipped EMS service only.
– Please remember that we do not have any resoponsibility on any accident from condition of delivery handling and the tariff. .
.
.
.